Myriad Minds, Inc. is a privately owned corporation that was founded on May 1, 1996 by Todd S. Jones, President & CEO. The company was established to provide the highest caliber Web Hosting and Web Site Presentations at some of the industry's most economical prices. We understand that the software engineering field is highly competitive and extremely demanding when it comes to keeping up with the latest-and-greatest tools, languages and internet presentation methodologies. With this in mind, we have filled our staff with Microsoft Certified Professionals.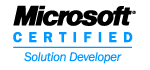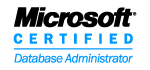 The first question many people ask is, "What does Myriad Minds mean?" It means, "many different ways of thinking" or literally, "many different thoughts." In a fast paced technology based industry, to thrive, a companies must diversify their holdings, while staying focused on quality customer care.
In late-1999, Myriad Minds, Inc. decided to close the custom programming section of its business and focus on web page design and web site hosting. We also decided to cease acceptance of new clientele, which allowed us to concentrate on our current customer base to continue to offer them the quality and quantity of work that they have grown to expect from Myriad Minds, Inc.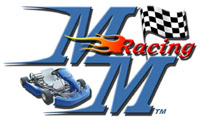 I

n mid-2003, Myriad Minds, Inc. establish MM Racing, a unique division that is dedicated to the kart racing and power sports industry. MM Racing offers the highest quality karting, motorcycle and other power sports equipment in our Online Store.



Other ventures, like The Writer's Corner, were established along the way to promote creativity in up-and-coming fiction writers.
Contact Information:
Myriad Minds, Inc.
8368 Orhan St.
Canton, MI 48187
734.254.0284
sales@myriadminds.com